A guide to CSCS cards
19 Sep, 2023
5 Minutes
Welcome to Daniel Owen's guide to CSCS cards, your key to unlocking a world of opportu...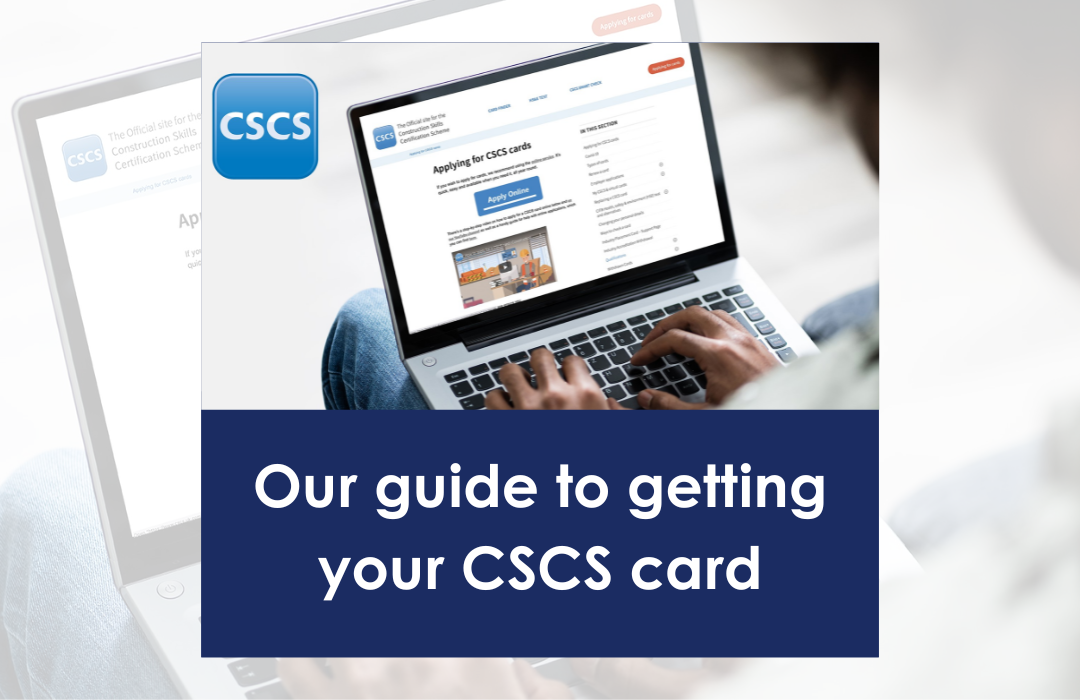 Welcome to Daniel Owen's guide to CSCS cards, your key to unlocking a world of opportunities in construction. Understanding what CSCS cards are, how to get one, the CSCS test you need to do, and the overall costs that will help you get your foot in the door faster.
What is a CSCS card?
The CSCS card provides proof of competence and training in the industry. It shows contractors the necessary test results as well as any qualifications you may have gained in your occupation.
There are various cards available under CSCS and its affiliate schemes for any trade worker; so whatever qualifications you have, there will be a CSCS card for you.
How do I get a CSCS card?
Check which card you need using the official CSCS card finder at: http://www.cscs.uk.com/card-finder/
You will need to have passed the relevant CITB Health, Safety & Environment tests with the past two years.
There are additional requirements depending on what card you are applying for. To obtain a Green Labourer card you will also need to have completed the Level 1 Award in a Health & Safety in a Construction Environment. For a Red Trainee or Apprentice Card you are required to have registered with a recognised Apprenticeship. For Blue Skilled Worker Card you will also need to have completed a NVQ/SVQ Level 2 of C&G Craft Certificate within the past 2 years.
The easiest way to apply is by calling 0344 994 4777 and paying over the phone. Your CSCS card will be posted to you the next working day!
OR you can download an application form at https://www.cscs.uk.com/applying-for-cards/ and return it to the address stated on the form. This can take up to 15 days.
What is the CITB Health, Safety & Environment test?
The CITB test is required to get your CSCS card. It is there to improve health and safety awareness and reduce accidents, injuries, and deaths on a construction site. It is a 50-question multiple choice test based on construction health, safety, and environmental matters specific to your trade card.
There are three types of HS&E test: Operatives, Specialists, Managers & Professionals.
Arranging your CITB health, safety & environment test
You can book your CITB test online or call 0344 994 4488. You will need your NI (national insurance) number or a CITB or CSCS registration number.
The CITB health, safety and environment test can be taken in accredited test centres all around the UK. The test takes 45 minutes, so ensure you allow for plenty of time. If the person taking the test needs additional support e.g., accessibility or literacy, ensure you call the booking line to discuss requirements.
How much is a CSCS Card?
Each CSCS card costs £30 and the separate CITB health, safety, and environmental test costs £19.50.
Most CSCS cards have a renewal period. This is usually every five years, although this can differ depending on the type.
What are the different types of CSCS cards?
Green Labourer Card
Blue Skilled Worker Card
Red Trainee Card
Red Apprenticeship Card
Red Experienced Card
Red Experienced Technical, Supervisor or Manager Card
Red Provisional Card
Gold Advanced Craft Card
Gold Supervisor Card
Black Manager Card
Industry Placement Card
White Academically Qualified Person Card
White Professionally Qualified Person Card
What if I am applying for a CSCS labourer Green Card?
If you do not have a level 1 award in health & safety, you will also need to pass the one-day Health & Safety, you will also need to pass the one-day Health & Safety Awareness in a Construction Environment Course.
You can take your CITB test at multiple sites across the UK. If you need any assistance getting your CSCS card, Daniel Owen can point you in the right direction at 0345 810 1020.
For further information visit www.cscs.uk.com or call 0344 994 4777.
You can also learn more about our construction recruitment on our dedicated page:
Construction Recruitment - More Info