Ensuring the best service
18 Dec, 2019
3 Minutes
We've found 2019 to be a great year for us recruiting in the construction and built environm...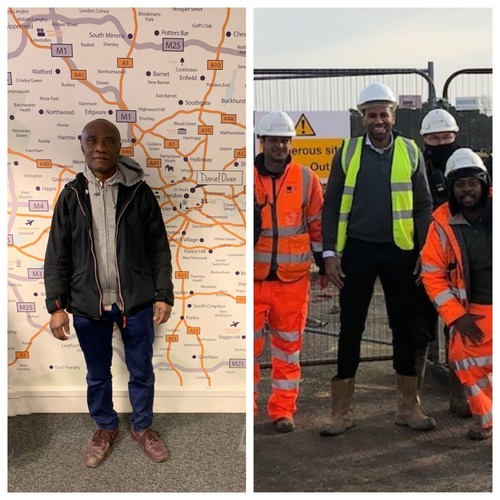 We've found 2019 to be a great year for us recruiting in the construction and built environment industry. The number of people we've placed into work since January has increased on the last couple of years; from where we're sitting there is a lot to be positive about.
John F Kennedy once said, "the time to fix the roof is while the sun is shining". Taking heed, whilst 2019 was sunny for us, we didn't sit still. It was time to look to our market, our customers – clients and workers – and find out where our service worked, where it could be improved and how we help them with their work needs. The results were interesting and some of the key elements are shown in the links below.
It gave us the opportunity to distill what's important and what Daniel Owen Ltd's key Value Propositions are. The reasons people work with us, and the standards we work towards as a company internally and externally whilst also embedding our core values of Honest, Respect and Reliable.
We are a people company, and this is where our focus remains.
DANIEL OWEN LTD VALUE PROPOSITIONS (......why you should work with us)
We have a…. People Focus
We believe that well looked after temporary workers help us deliver the best service to our market, we focus on ensuring ours are happy.
We have a loyalty scheme, rewarding and recognising the candidates that stay with us.
Getting to know our workers is a key to our success, therefore we ensure our sites are visited regularly so we can make sure everything is running smoothly.
Throughout the year we hold worker events to help build stronger relationships with our temporary workers.
We have…. Built in Trust from Transparency
We are completely open with our clients and candidates and welcome them to our offices to see how we work.
Our processes are robust and having all the Head Office functions internally means we are in full control.
With more than 30 years focused on construction, property and engineering we really know what needs to be delivered.
We have…. Well Known Workers
We have used many of our workers for several years and know them personally, with well documented work histories.
With a large nationwide database we have local people in most areas.
If we do need to supply workers that are new to us, we will thoroughly check, vet and reference them first and we will keep you informed.
To see our key survey results and what clients look for in Recruitment Agencies click here.
Below is just one of the stories of our long term workers, Joe, who has worked with us since 2000.