Good or bad, it was certainly different back then
23 Nov, 2016
3 Minutes
Thirty years in business is no mean feat. Since first opening our doors in November 1986 our...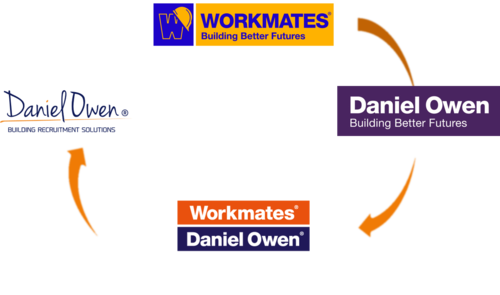 Thirty years in business is no mean feat. Since first opening our doors in November 1986 our journey has seen two major recessions (hitting construction particularly hard) as well as many trade and industry changes; meaning we're rightly proud to not only be here and still serving our clients and candidates (a number of whom have been with us since the beginning), but thriving.
As a company we still retain a family feel – unusual for a company of our size – due in large part to our Founders continued involvement and passion for the company and adherence to our core values. We've seen much change, at least 4 logo's, the addition of locations and moving offices, and most recently the bringing together of both divisions (Workmates and Daniel Owen) to one company, Daniel Owen Ltd, serving the construction, engineering and maintenance industries with candidates filling the whole spectrum of job roles – from initial design and planning, to construction and project management and ending with maintenance and facilities management after completion. One thing that has not changed is our sole focus on our chosen industry sectors and the dedication to them.
And how has the industry changed over the years?
On site there is no doubt things were much simpler back then - safer? Certainly not!
In the earliest of days, with no mobile phones, we often contacted candidates at designated times by ringing pay phones - or met with them to physically hand over their pay, in cash or handwritten cheque. No such thing as online banking back then. Many things have certainly become easier – communications and payment being two major advances. It's also great to see site safety become an issue that is taken very seriously by all, the introduction over the last 30 years of mandatory PPE and CSCS has certainly saved lives.
Good or bad, it was certainly different back then.