Praise for Daniel Owen in latest customer survey
05 May, 2022
3 Minutes
Daniel Owen has always placed high value in recognising and meeting the needs of the clients...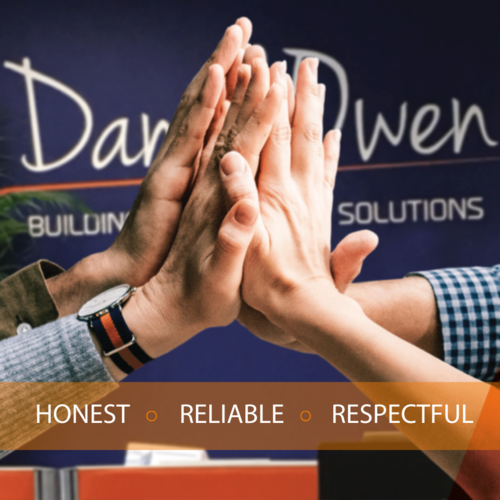 Daniel Owen has always placed high value in recognising and meeting the needs of the clients and workers we serve in the construction, rail and property services sectors.
From Taunton to Glasgow, everyone across our network of 12 offices works hard to ensure that we deliver the best experience we can; ensuring our workers are 'paid on time, every time' and that we provide the right candidates for our clients, whenever and wherever they are needed on site.
To ensure we maintain these high service standards and live our values: 'Honest, Reliable, and Respect', Daniel Owen regularly asks for feedback from both clients and our candidates.
Here's what some of our workers had to say in response to a recent survey
"Always been treated well and respected, especially when you're a woman in the trade it can be difficult but never had any issues on site or with DO, always been paid on time and always get asked by my employer if things are ok and going well, will continue to use DO in the future."
"I have found my time working for Daniel Owen very pleasant, I've never worried about being paid fairly. I've kept my part of the deal and worked hard and equally Daniel own has paid me every Friday."
"Always been good to me"
"Great service provided by Daniel Owen would definitely recommend them to anyone looking for work"
And our clients were equally praiseworthy
"Reliable. Always provide labour resources on every request"
"Great network support, very good trades supplied; nothing's too much trouble and honesty if there are issues in supplying"
"Good job, good communication and good quality operatives"
Can we help you?
Whether you are looking for a new temporary or permanent contract in construction, property services or rail, or someone to fill a role in one or more of these sectors, please contact us on 0345 810 1020 or send us a message.