Top CV Tips & Mistakes
06 Nov, 2023
3 Minutes
In today's competitive job market, a well-crafted CV can make all the difference in land...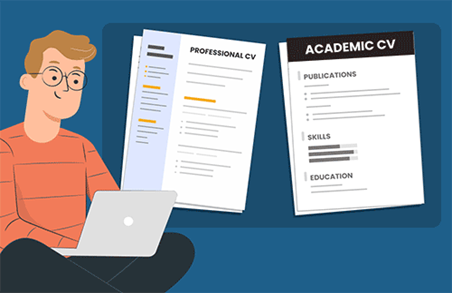 In today's competitive job market, a well-crafted CV can make all the difference in landing your dream job. At Daniel Owen, we understand the importance of presenting your qualifications and experience in the best possible light to potential employers. In this blog post, we will share invaluable insights into the top CV tips that can elevate your application to the next level, ensuring you stand out from the crowd. Additionally, we'll highlight common CV mistakes to avoid, helping you steer clear of pitfalls that could hinder your chances of success.
Top CV tips:
Be prepared to adapt your CV according to the role you are applying for; specific projects or achievements will be relevant to different roles & companies. You need to be flexible according to what you are applying for, especially when you are applying for your first job. You may be looking at a range of career paths – in this case, one size does not fit all.
Start with a clear, concise personal statement. Keep it to the point; you want to highlight your key attributes and goals. Remember to include past part-time jobs, voluntary work etc – this shows you have done something and are eager to work.
Get someone you know to read through it – sometimes, it takes an extra eye to point out simple mistakes.
CV mistakes to avoid:
No contact details – how are potential employers going to contact you?
Funny email addresses – may have been funny once upon a time but employers seek professionalism.
Spelling mistakes & grammatical errors – run your CV through a SPAG test online.
Presenting yourself in the third person – this is off-putting.
Wrong chronology – make sure the most recent first, employment and projects.
Too long – no more than two pages is key to a striking CV.
Unclear structure – avoid dense text and make it easy for the reader.
Stick to a professional register – avoid 'tale-telling' I did this… then this…
Curriculum Vitae means "the story of my life", so keep it accurate – don't alter dates or miss out on employment history.
Socialising is not a hobby!
Writing in-depth about your marital status or how old your children are – employers only want to know about your employment history.
Never be negative about a company or manager you have worked for – it's a small world!
Not listing references on your CV – if you have them, put them in, two is plenty.
Lastly! Inconsistent and unprofessional fonts and formatting – ensure the same layout and fonts throughout.
Click here to download a free CV template to help you put together your CV.
We hope this post has given you some insight on the dos and don'ts of writing a successful CV; if you want to put your new CV to the test, remember that we have a wide range of vacancies across the UK that may be suitable for you.