A Year in Taunton!
27 Sep, 2017
3 Minutes
A RECRUITMENT company is celebrating a 67% boost in candidates since opening its Taunton off...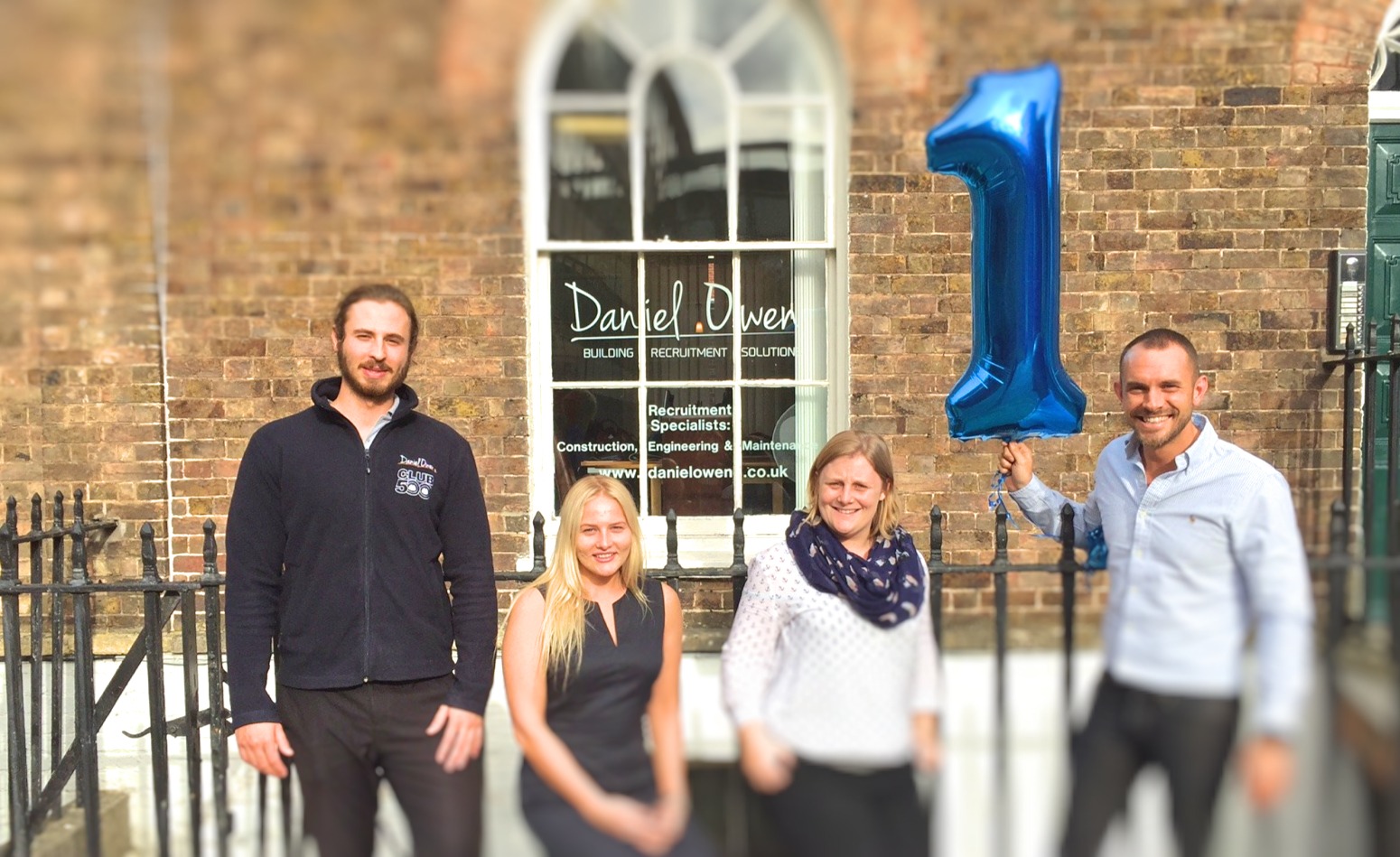 A RECRUITMENT company is celebrating a 67% boost in candidates since opening its Taunton office just one year ago.
Business is booming for the small team at Daniel Owen Ltd, who are certainly bucking the nationwide trend for recruiting construction workers.
Despite a post-recession slump in the industry and the uncertainties of trading due to Brexit, the Somerset company, which specialises in recruiting people in the blue-collar labouring trades, has seen a monthly revenue increase of 88.5% since last October.
Construction employment is now proving to be increasingly solid in the South West and a 0.7% increase per year from 2017-2021 is predicted by the CITB (Construction Industry Training Board) Industry Insight Construction Skills Network Forecast. This is much higher than the predicted UK average of 0.6%.
In fact, the region is expected to experience the highest growth of construction employment in all English regions (3.1%), largely on the back of the expected start of construction at Hinkley Power Point C and the South West rail line.
And according to Cosima Wagner, Head of Marketing at Daniel Owen Ltd, this has certainly contributed to their current success.
She said: "We are bucking the trend for the rest of the country because the industry is fairly static everywhere else.
It's especially interesting for us, that the strongest growth in the region is expected to be, in contrast to the rest of the UK, in main trade roles rather than managerial or professional occupations.
"We're such a small team so we're absolutely delighted with the number of people we've been able to help find work since we opened here in Taunton and we are definitely looking forward to our second year in business."
Daniel Owen Ltd.'s CEO, Philip Andrews, said that he is confident in continued growth in construction and with continued investment from big business, there are certainly exciting times ahead.
The company is committed to finding capable candidates for roles at every level within construction, as well as engineering.
For more information, visit www.danielowen.co.uk or contact 0345 810 1020.