Building the Future: A Rebrand to Reflect Our Vision
01 Sep, 2023
5 Mins
Although some of you may still refer to us as Workmates, the business we started over 37 yea...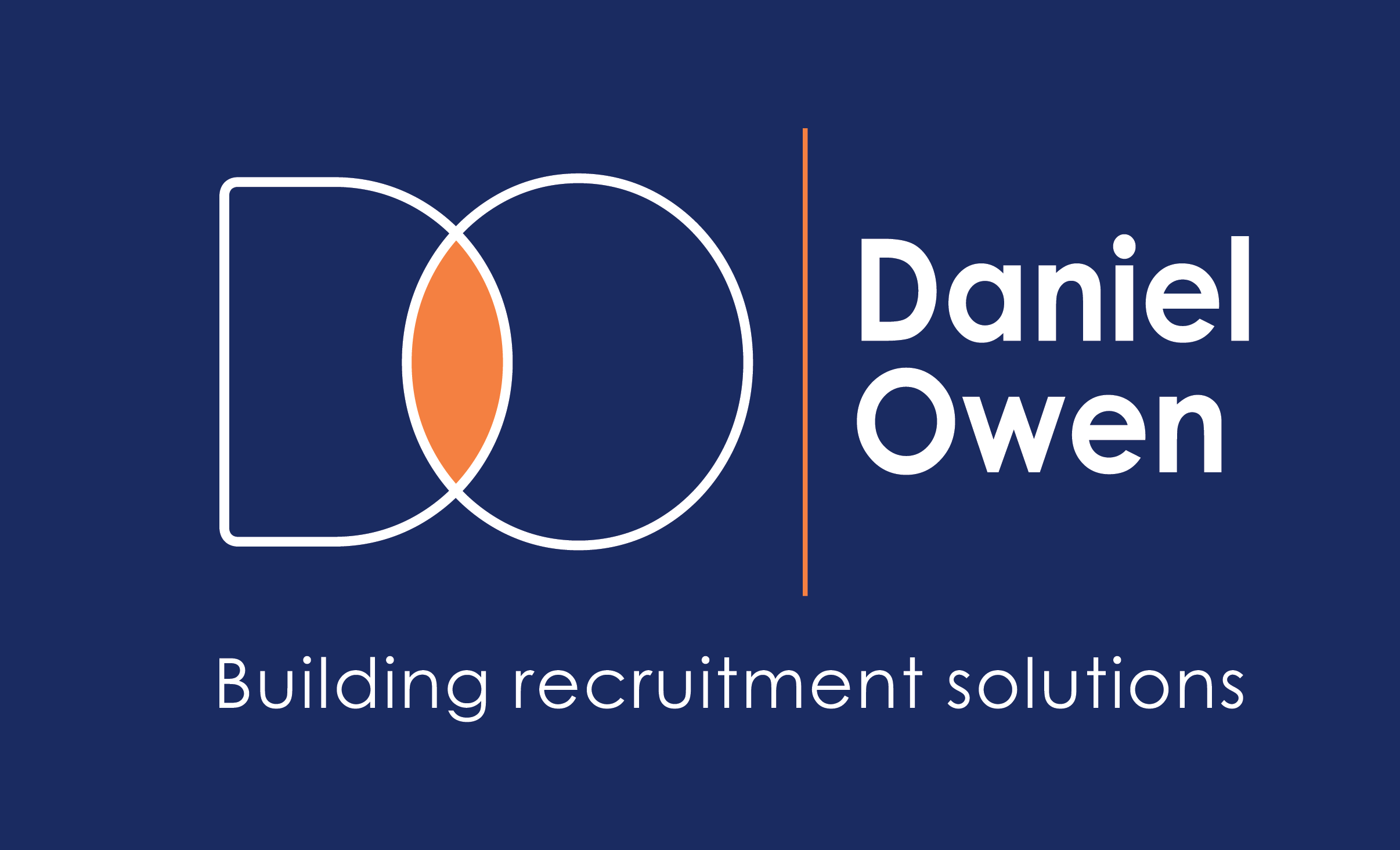 Although some of you may still refer to us as Workmates, the business we started over 37 years ago, everyone can certainly agree we have come a long way since our local offering all that time ago. Today, we're excited to share some major news with you — our brand is getting a fresh coat of paint, and we couldn't be more thrilled about it!
Why the Change?
Since we united the group under 'Daniel Owen', we aimed to expand the service we're famous for into additional sectors. As well as Trades & Labour, Rail and Property Services, we also provide professional recruitment for engineering, facilities management, construction consultancy and all associated white-collar roles across the built environment.
With Daniel Owen providing recruitment services to more workers and clients than ever before, we felt that now was the perfect time to refresh our brand. This rebrand reflects the many investments we're making in our company, such as the systems we use to process and protect data, our many worker recognition schemes, our precise response to client requirements and expanding our reliable commitment to every individual we work with, whatever their walk of life. This rebrand is more than just a splash of paint; it signifies the next step in our evolution!
Karl Burnett, our Group Managing Director, couldn't have said it better:
"Our three-person leadership team has been in place for the past five years, and we now have a highly experienced senior management team in place too, so this change made complete sense. We have a huge reach across the UK and felt now was the right time to launch the rebrand as we look to expand into new markets within the built environment and it represents the next step in our evolution. We're specialists in what we do and are extremely proud of our heritage, and it will be business as usual for the organisation. However, we wanted to mark our ambitious growth plans with new, modernised imagery and logos, and the rebrand does exactly that."
What's Next?
There's much more in the pipeline than a new logo and improved imagery. We will be increasing the footprint of our 12 offices and adding to our nationwide coverage with another 2 in the near future. We're broadening our horizons across our current construction, rail, design & consultancy, and property services offerings and bringing a renewed focus into engineering and facilities management.
With so much investment in the works, Jon Underwood, our Operations Director, says it best:
"Our success over the past few years, and subsequent growth, has been underpinned by our adherence to our core values of honesty, reliability and respect. The rebrand doesn't change that or how we operate. However, as we expand and look to the future, we felt the time was right to update our brand and align ourselves with the modern built environment market. The shift in our messaging that 'We DO recruitment' (amongst many other things) highlights our focus on getting the job done and providing the best possible service to our client and candidate base."
Suzanne Jellyman, our Finance Director, is also excited about what's to come:
"We now have an outstanding management team in place who have worked their way up through the company and collectively helped us achieve new record results in the past two years. We're really excited about the rebrand and the organisation's wider future as we look to expand into our new markets."
TLDR?
In short, we're still the Daniel Owen you know and trust, just with a fresh new look and even bigger plans for the future.
We DO it different!