Daniel Owen ranks on the Recruiter Hot 100!
26 Jan, 2022
3 Minutes
The hot 100 list compares and celebrates the most successful recruitment companies across th...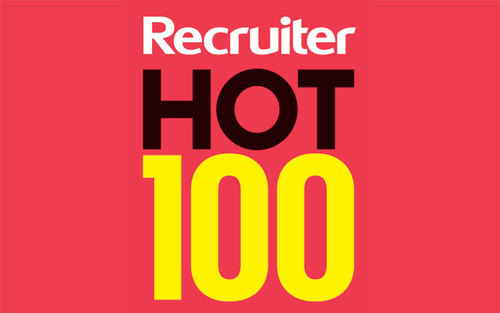 The hot 100 list compares and celebrates the most successful recruitment companies across the UK.
Entering the hot 100 from a total list of 30,000 businesses, Daniel Owen Ltd is very pleased to be recognised for the outstanding work our colleagues have made to earn us this position. With the average employee count of the list being more than 4 times our own, we are monumentally proud that our high-performance inclusive culture has allowed us to flourish and achieve results that have supported our entry.
Recruitment has always been about people, and everyone has faced challenges these last 24 months, especially the construction industry. Over our 35 year history, we've always placed high value in recognising our workers, an aspect we increased our focus with during the pandemic. Our consultants worked hard to safely present multiple Worker of the Month awards, hand out worker loyalty gear, recognise spot achievements, and run the inaugural Worker of the Year awards - for recognising truly amazing individuals in the built environment.
Additionally, a rewarding culture is extremely important to Daniel Owen, something we're always investing in and marries up well with our worker recognition. Ensuring the environment here is one that our team feel is supportive and nurturing is paramount, one that provides opportunities to enhance their skills and progress their careers. This growth goes hand in hand with our recognition and rewards, and just a quick look through our social media pages will give you a sense of the scale of fun we have along the way.
Our momentum continues – thank you to you all!
What is the Recruiter Hot 100?
The hot 100 is a ranking of all the recruitment companies within the UK & NI. Comparing Gross profit per head/employee within a given year, it gives an indication of some of the most productive and successful recruiters in the country, whatever the size.
You can learn more about this year's rankings at the link below:
https://recruiter.co.uk/depth/2022/01/recruiter-hot-100-herculean-efforts-defying-gravity
Interested in joining a flourishing business?
Continuing our best year of operation, we are still seeking recruiters across the country looking to join the DO life.
Whether you're an experienced recruiter or looking to enter the industry, we welcome your contact! Get in touch with our internal team today to learn more:
chloe.arnold@danielowen.co.uk
020 7651 4034
https://www.danielowen.co.uk/work-for-us/rewards