Opening A Farnborough Office to meet demand
02 May, 2023
3 Minutes
We are delighted to announce the opening of our latest office in Farnborough!Our business co...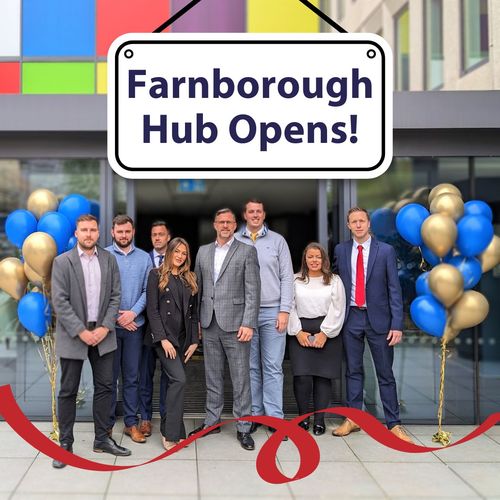 We are delighted to announce the opening of our latest office in Farnborough!
Our business continues to grow, so this latest office means we can still provide a first-class service that understands local nuances. We are known for our high-quality service on a national level, and we achieve this by being based in real local offices that don't stretch capacity with a local understanding backed up with years of experience. This new Farnborough office meets our growing demand and provides you with the best work and workers across the area.
Whether you need a labourer or an engineer, work on a temporary or permanent basis, we have you covered! We are proud to have been serving the construction industry for over 35 years with our honest, reliable and respectful approach. That's why we have built a local team and invested in a Farnborough office, where we can offer local businesses access to our huge database of skilled workers. This means that you can always find the right people for your projects, no matter how big or small they are.
Our new office is led by Stuart Ward, who has been working in construction recruitment for many years and knows the industry inside out. He and his team are ready to help you with any staffing needs you may have and provide you with the best service possible.
Stuart had this to say:
"We are thrilled to be opening a new office in Farnborough. This expansion shows our passion for construction recruitment and our desire to serve our clients better. We can't wait to start working with our workers and clients across the area".
If you are looking for work in the area, or you're seeking site workers yourself across the Southeast, please get in touch with us today:
Daniel Owen Ltd
Abbey House
282 Farnborough Road
Farnborough
GU14 7NA
T: 01252 975 800
E: Farnborough.office@danielowen.co.uk
Click here to view our office details
We look forward to hearing from you!