Starting a career as a Gas Engineer
06 Oct, 2022
10 mins
Is Gas Engineering a good career?Short answer? A Big yes! Gas engineering is a very in-deman...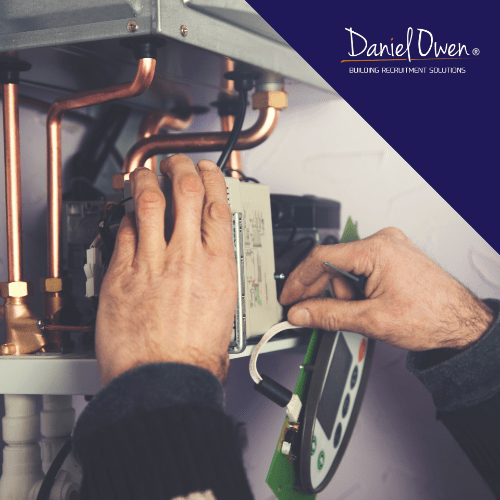 Is Gas Engineering a good career?
Short answer? A Big yes! Gas engineering is a very in-demand role with a lot of career opportunities and flexibility. If you've started thinking about the field, you are likely wondering; what does the job entail? What does the route to qualification look like? And - What sort of pay and benefits could you expect from a career in Gas Engineering? Well, If you have a passion for gas, engineering and keeping people safe then this could be the career for you!
So, what jobs does a Gas Engineer Do?
Gas engineers perform a range of different jobs, depending on the company they work for. They may do service inspections and repairs, leak detection, meter readings or maintenance and calibration of equipment. There are gas engineers employed by gas networks such as National Grid, while others work in the supply and distribution of non-domestic gas.
Although the job can vary between different sizes of employers, Gas engineers install, maintain, and repair gas appliances, pipework, and the systems that supply fuel to those appliances including boilers and water heaters. A gas engineer's duties may include reading meters, maintaining boilers and household appliances like ovens and cookers, installing new boilers and central heating systems, as well as repairing or replacing faulty appliances. These tasks often require a fair bit of travel between sites, especially roles working in the social housing sector. This means you often see a company van and/or fuel card supplied as part of the role. However, the hours are usually fixed, typically 8am-5pm with some overtime opportunities.
How much do Gas Engineers earn?
As with most jobs, the pay rates for Gas Engineers can vary depending on experience, seniority and location, however you will also have the luxury of being paid overtime which can really add up! There are also extra perks associated with the job that ultimately increase your disposable cash. Often you can expect to be supplied with a work Van, along with a fuel card to supplement any travel costs.
Generally with Gas Engineer pay:
A newly qualified engineer can expect to earn £32,000 to £35,000.
A Gas engineer's salary often goes up to £45,000 after a few years of working.
This can also differ from commercial Gas Engineers who can earn up to £50,000.
How do you become a Gas Engineer?
To be a Gas engineer you need to be both professionally trained and become Gas Safe registered. Because it's an officially regulated job, you must earn your ACS qualification and Gas Safe Registration before you can legally work. However, there are plenty of routes to becoming one and a lot of guidance and support for anyone training to be a Gas Engineer.
If starting out, you will need to seek out a provider of 'Domestic Gas Training, which you can expect to be about £4,000. It's worth contacting different providers to find one that works for you. Given how important the training is it's best that the course and centre are a fit for your skills and location. Or, if you already have experience in the trades, there are providers who can assess your suitability for a course at a reduced cost.
Last of all, there are also apprenticeships that can take you on and pay for your study. Giving the advantage of a subsided qualification as well as direct experience in the field. The UK Gov apprenticeship website has a list of employers and training providers for anyone interested in this route.
How long to become a qualified gas engineer can depend on the routes above. This can range from 6 months to 2 years depending on how often your studies are, paired with work placement if you're an apprentice.
How can Daniel Owen help?
If you're a Gas Engineer looking for a step up in pay, or you're seeking a better challenge for your skills, we can help find the best job for you. Our dedicated gas team works with every candidate to provide the role that best fits their expertise and regional availability, and we recruit for many different specialist roles including gas engineers & plumbers, heating & HIU engineers, Technical Gas Supervisors as well as Helpdesk staff.
If you're a client seeking Gas Engineers then we have extensive experience in supplying specialists for social housing associations, commercial built environments and fulfilling large industrial requirements. Providing roles for both domestic and commercial requirements, our network grants us a level of flexibility that can fill roles within a short period of time.
Whether you're a candidate seeking an Engineering role or you're a client partner looking for a specific fulfilment, Daniel Owen provides the right solution at the right time granting you a balance against your staffing strains.
Contact our specialist Gas Engineer recruitment team for more information on available jobs and what your increased opportunities are.
Gas Engineering Recruitment Team Lead:
email@danielowen.co.uk
0207 248 7000